What good is a bedroom without the right interior design? Bedroom interiors are like jewels in a crown that make a space shine. Furniture, wall art, cabinets, shelves, cupboards, colours and decorative pieces are must-haves for any bedroom. Every bedroom needs furniture, storage solutions, lighting apart from accessories like rugs, throw pillows, a good display case, a nightstand to complete the look.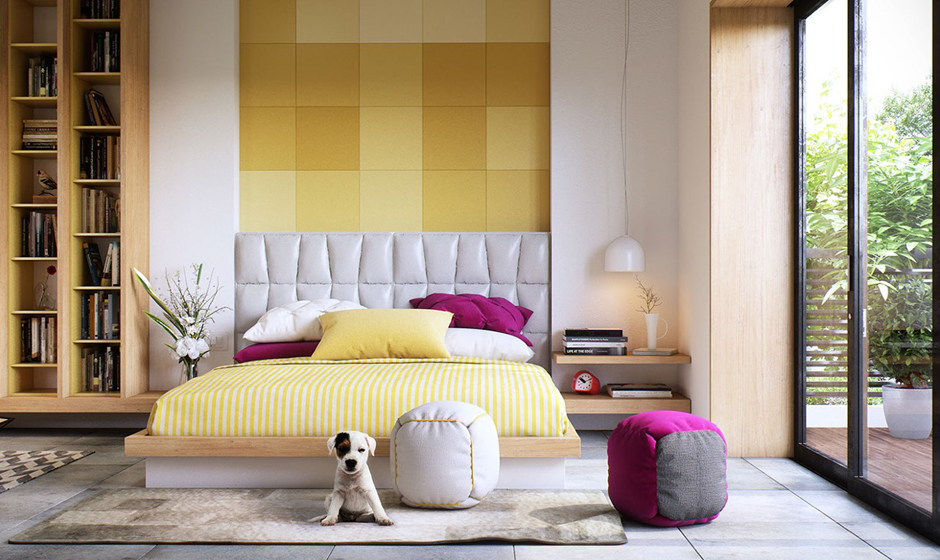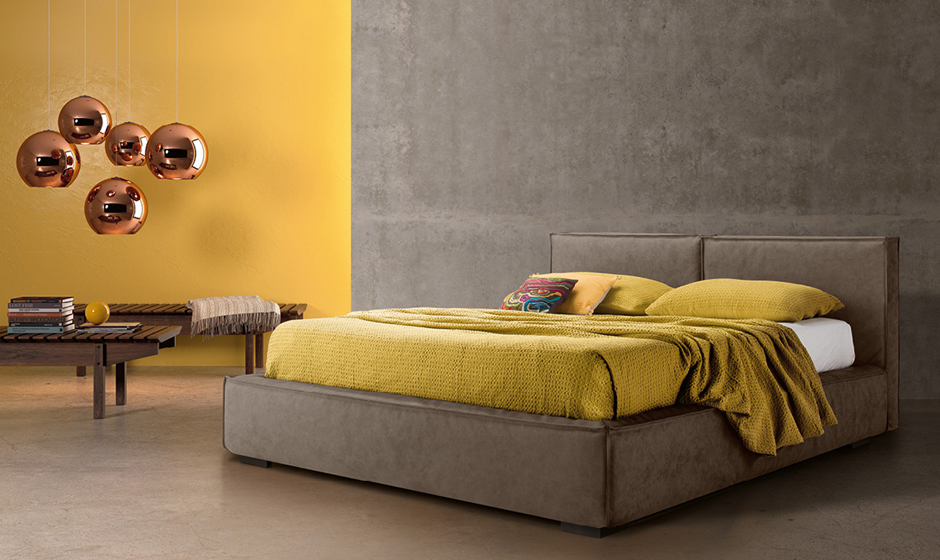 Bedroom Design With Modular Furniture In Yellow And Grey
This bedroom has been designed in Pantone's colour scheme for 2021 – yellow and grey. The wardrobe, bed, furnishing and wall colours have been designed with both these colours that blend together beautifully.
Special Features
A sliding door wardrobe in yellow and grey with a skirting drawer beneath that uses dead space efficiently.
The wall behind the bed has been designed in two colour blocks.
A bed with a headboard in yellow and a sidetable for storage make a perfect pair.
The wardrobe has a pull out dresser with a design that saves space.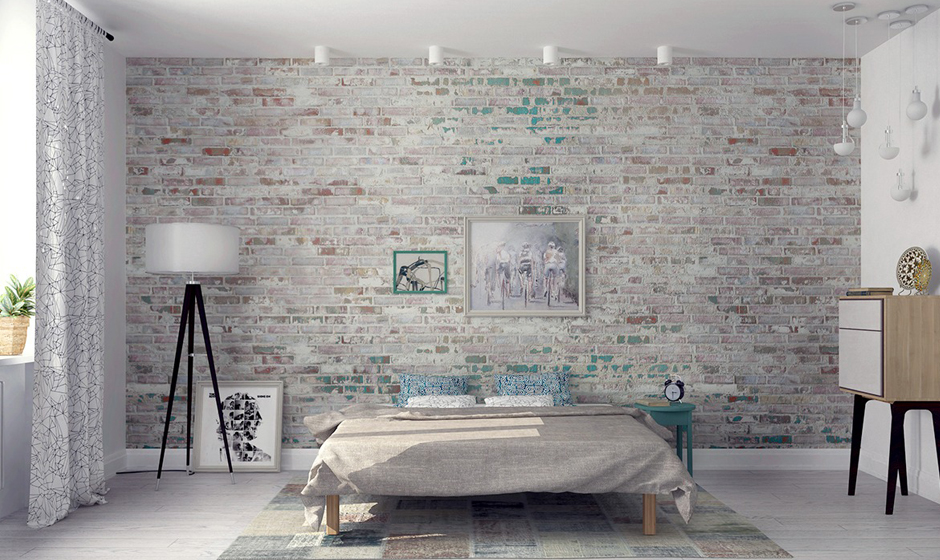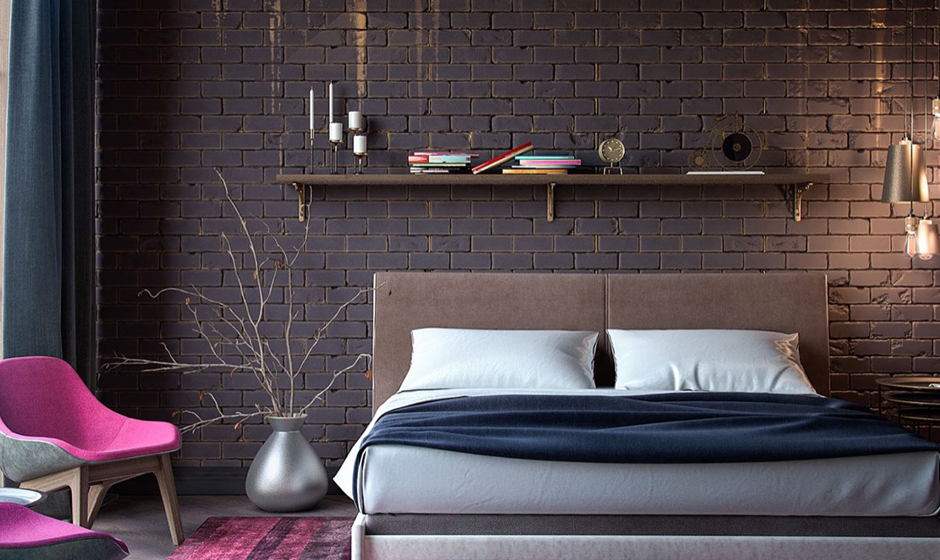 Modern Bedroom With Brick Wall Cladding
A modern bedroom designed with simplicity and sleekness. A wardrobe with space to hang trousers, a bed with full area storage and a unit for books and decor make this bedroom a space saver's dream.
Special Features
Brick wall cladding for an industrial style aesthetics.

Tall wooden open bookshelf with pull-out storage.

King size bed with ample storage.

Shutter wardrobes with hanger space for trousers.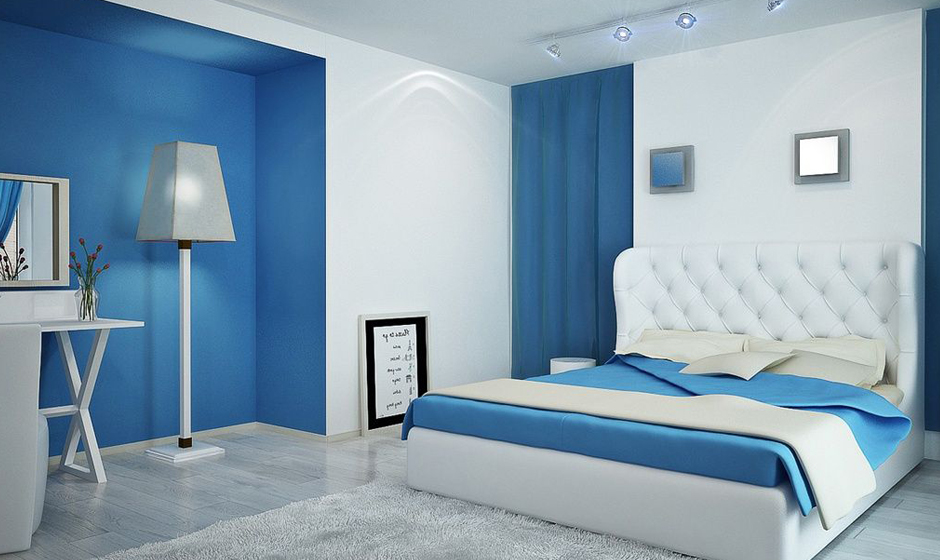 Modern Blue and White Bedroom Interior Design
This modern bedroom dominated by a blue and white colour palette is large and spacious. Glass sliding door wardrobe built across the source of natural light make this room appear spacious.
Special Features
Gold printed wallpaper on either side of the TV unit.
A slender TV unit with open shelves and drawers.
Wardrobe with mirror shutters.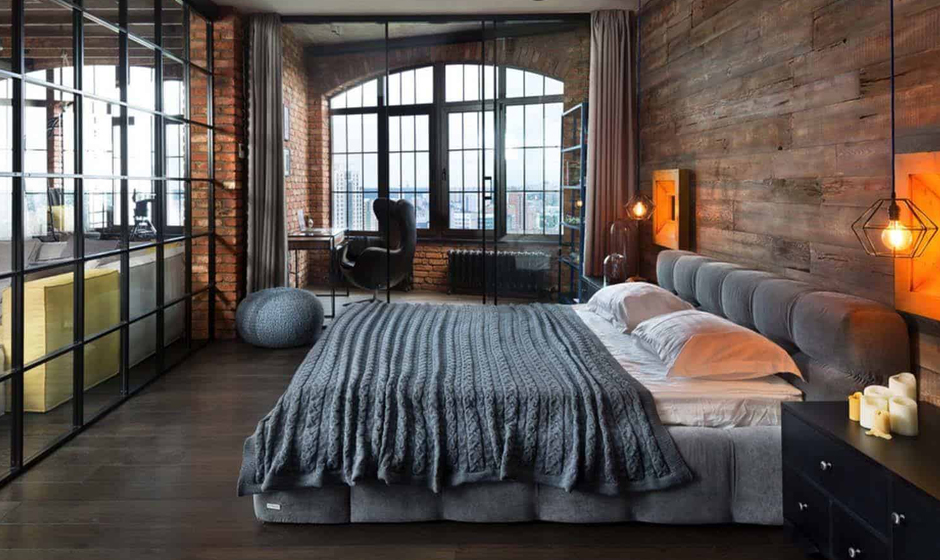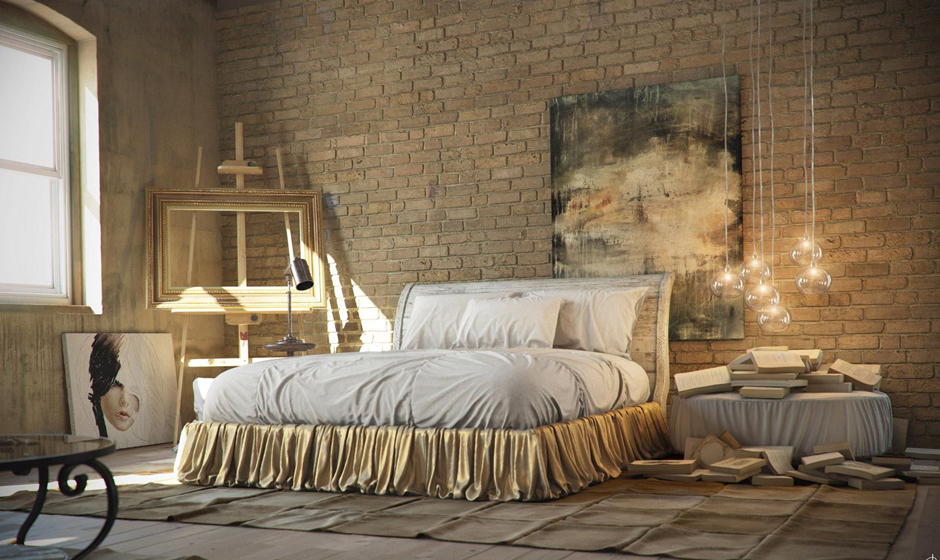 An Industrial Style Bedroom Design
An industrial style bedroom with an exposed brick wall and pops of colour. An all black, sleek sliding door wardrobe lends an edgy look to this space.
Special Features
A sliding door wardrobe with multiple compartments.
A study table adjoins the wardrobe built with overhead cabinets and shelves.
A walk in dresser unit with tall shelves on the side.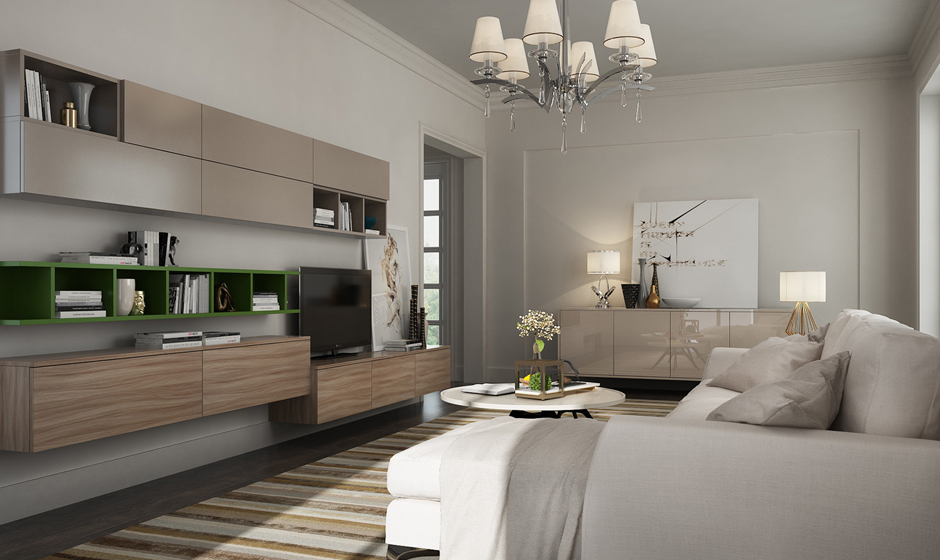 A Bedroom Interior Design With A TV Unit
This bedroom is designed for a young couple who love a bit of urban touch with a twist of colour. A TV unit with storage, a brick wall and wooden flooring tie the look of this space together seamlessly.
Special Features
A hydraulic bed with multiple compartments beneath for storage.
A simple wooden block as a side table.
A TV unit come study with overhead cabinets and shelves.
A bedroom bench to store extras.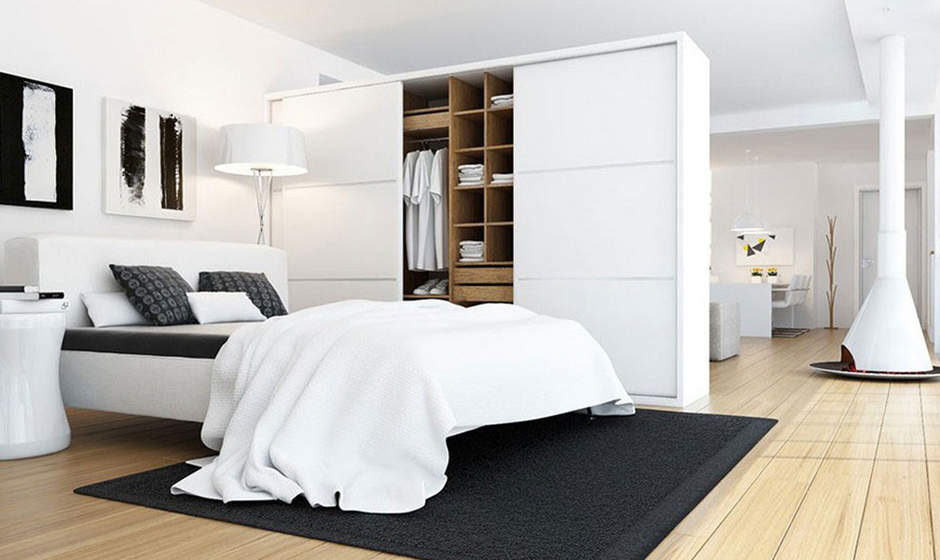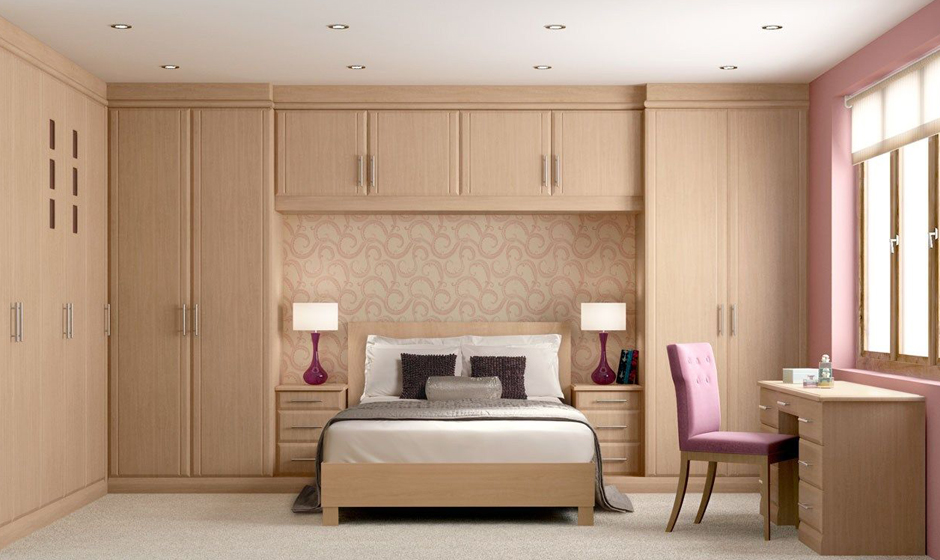 All White Bedroom With An Open Wardrobe Design
This all white bedroom comes with a hydraulic bed that provides ample storage for bulky linen. A white framed open wardrobe is an innovative solutions for small spaces and blends in seamlessly with the interior design of this room.
Special Features
A hydraulic bed for extra storage space.
A white framed open wardrobe for easy and quick access to clothing.
A bedside table with a draw and an open shelf.
A leather headboard for extreme comfort.
Our Best
Bedroom Interior Design
A bedroom bed is probably an essential piece of furniture you will invest in! Make sure your bed satisfies your needs in terms of safety, comfort, and design. Whether you choose to opt for a classic, modern, or a rustic design, your bed will dominate the room. To give it a statement, team your bed with decorative fabrics (like silks) for some flavour and style, especially if you're one to keep up with the Joneses. Upholstered beds are great for a modern look while a minimalist wooden bed is ideal if you want to play with colours, materials, and textures in the space.
Boiling Water Proof or BWP is a specially treated plywood. It is made using a special glue that can withstand high humidity and boiling water for extended periods. It is chemically sealed to resist water, pests and works well in both dry and wet environments. It's an ideal choice for base modules, wet areas, balconies, utility areas and terraces. Acrylics are thin sheets made of an acrylic polymer. It is a synthetic material available in a variety of designs, colours and patterns. They are pasted on shutters of modular furniture like kitchen cabinets. They are stain-resistant, water-resistant and highly durable.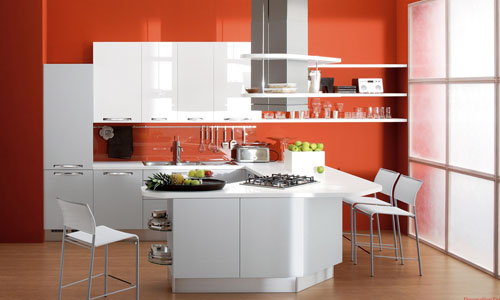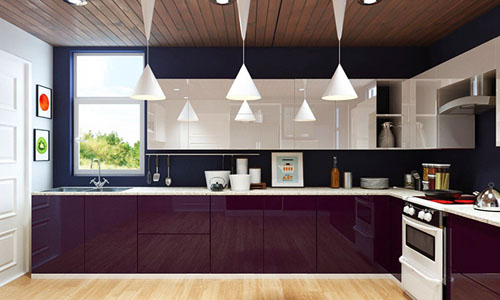 It is a synthetic material available in a variety of designs, colours and patterns which are pasted on shutters of modular furniture. They are stain and water resistant and highly durable and are imported from Germany
Medium Density Fiberboard or MDF is made of the same wood pulp and waste product as HDF. The difference lies in the manufacturing process that results in a less dense product. It doesn't warp or swell and is commonly used to build the structure of modular furniture. Veneers are a finish. They are thinly sliced sheets of real wood (usually as thin as 3 mm)coated with varnish to bring out the natural grain of wood. Unlike laminates, every sheet of veneer has a unique grain pattern as they are not printed in a factory. Veneers can be buffed and polished periodically to look like new if they wear out over time. This property makes veneers cost-effective in the long run though they are more expensive in comparison to other options. They are the closest you can get to solid natural wood in modular furniture design.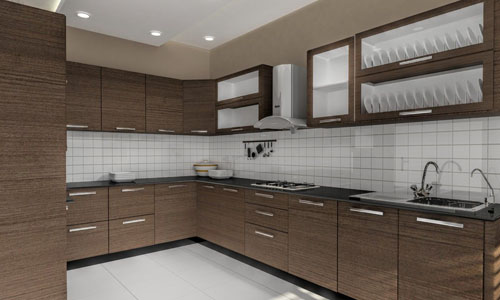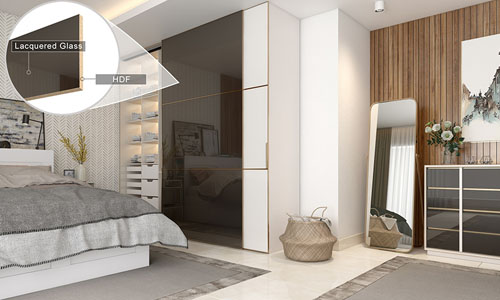 High-Density Fiberboard or HDF is a type of engineered wood made from wood pulp, wood waste and chips mashed together. As the name suggests, it is much harder than MDF. This material is not moisture resistant and can absorb water. Since it is very strong material, it is used in those pieces of furniture that need a firm structure. Lacquered glass or ceramic glass is a popular finish that goes well with HDF. It is used on shutters and lends a classy glossy look. It is highly durable, scratch and water-resistant and does not fade or lose lustre with time. Most of the lacquered glass used in modular furniture is from Saint Gobain, a large player in the market. Lacquered glass is available in a wide assortment of colours.
HDHMR stands for High-Density High Moisture Resistance. It is an improved version of plywood and one that is excellent to create sturdy and robust pieces of wooden furniture, especially those used in extreme moisture such as the kitchen or outdoors.  As the name suggests it is moisture resistant. HDHMR board is made by blending fibre chips, forest wood scrap through a construction process. Frosted glass is a type of glass with a translucent look. It is made by etching acid on clear glass. They are ideal for units that don't require high visibility to what is inside or on the other side such as cabinets, partitions or wardrobe shutter.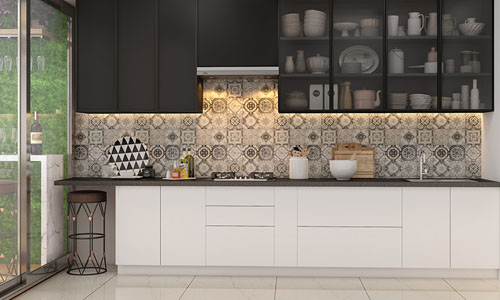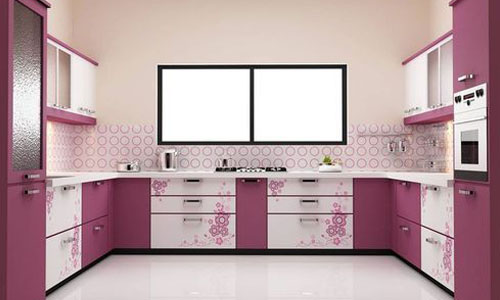 Duco is a versatile paint finish that is applied on modular furniture. Duco can achieve matte or glossy finish but is less than that of acrylic or high gloss laminate. It isn't very durable as it's prone to chipping on impact. It may also show crack lines at joints after many years and if you do opt for this finish make sure you hire a professional for it.